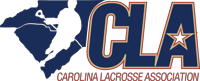 The CLA D1 League is a competitive lacrosse program for Charlotte-area youth players specifically geared for more experienced and committed lacrosse players who desire to practice and compete on a unified, league-based team during the spring season and who are willing to make a more substantial commitment in time and effort to learning lacrosse. These players will practice and play on the CLA D1 League regional teams and play games versus other CLA D1 League regional teams on Saturdays.
This program is modeled after similar programs with proven historical success in leagues across the United States. Nationwide experience has proven that these programs can catapult the level of play in the area and help achieve the overall StickWithUs.org lacrosse mission; which is to teach, to grow and to honor the great game of lacrosse.
CLA D1 League Goals:
A more challenging practice environment.
Good vs. good in practice = better players.
Healthier competition that develops regional rivalries.
Enhanced training to prepare players for middle school and high school lacrosse.
Elevate the level of play of youth lacrosse in the greater Charlotte area.
D1 ADVANCED LEAGUE DETAILS
WHO CAN PLAY

D1 is open to current sixth graders ONLY. D1 starts two weeks earlier than the rec league – after the first two weeks, any player who does not demonstrate the advanced skill set (or maturity) required to play D1 is moved to our rec league to complete the spring season. No refunds or credits are issued for the cost difference in these programs.

Kindly note that we define advanced, regardless of the number of years playing, as players who demonstrate above average athletic ability, a high lacrosse IQ, and superior stick skills. Players who have played for several seasons do not automatically qualify as advanced. Advanced is based on skill and athletic ability, not seasons played.

SCHEDULE
The season starts on Monday, February 11 through Saturday, May 4, 2019.
The first two weeks of the season practices/evaluations:
February 11-14
February 19-21
After the first six practices (two weeks), the team is set. We will start practice on Tuesday and Thursday evenings, then play games on Saturday mornings.
COST
$495 per player (plus applicable credit card fees). Includes 21 scheduled team practices, 12 games vs. CLA D1 teams including playoffs and a CLA D1 League championship game which will be played on May 4, 2019. Athletes will recieve a practice reversible, practice shorts, game jersey, game shorts and a Team Carolina T-shirt
REGISTRATION DEADLINE
Friday, February 1, 2019


Recreation Lacrosse's Historical Role in the Development of Lacrosse: The Carolina Lacrosse Association (CLA) is a division of StickWithUs.org dedicated to the growth of youth lacrosse for beginners, intermediate, and advanced players. StrickWithUs.org will continue its lead and commitment to the recreation model by continuing to run and grow the largest and most successful youth lacrosse program in the area. The growth of game of lacrosse nationwide is a direct result of local rec programs; Charlotte is no different.
Local rec programs have historically proven to be the initial catalyst for lacrosse in the community and are fundamental for the sport as a whole. Local rec lacrosse programs must be kept healthy and intact as it is the feeder system for lacrosse at the travel and schools levels. Rec lacrosse entices our youth into the sport and gives players basic skills, leading many to take the next step into their local school lacrosse programs as well as travel teams. It has proven to be a key entry point for most players and is the basic building block for the sport. CLA D1 Lacrosse Leagues a natural extension and logical progression of a growing youth lacrosse population in Charlotte.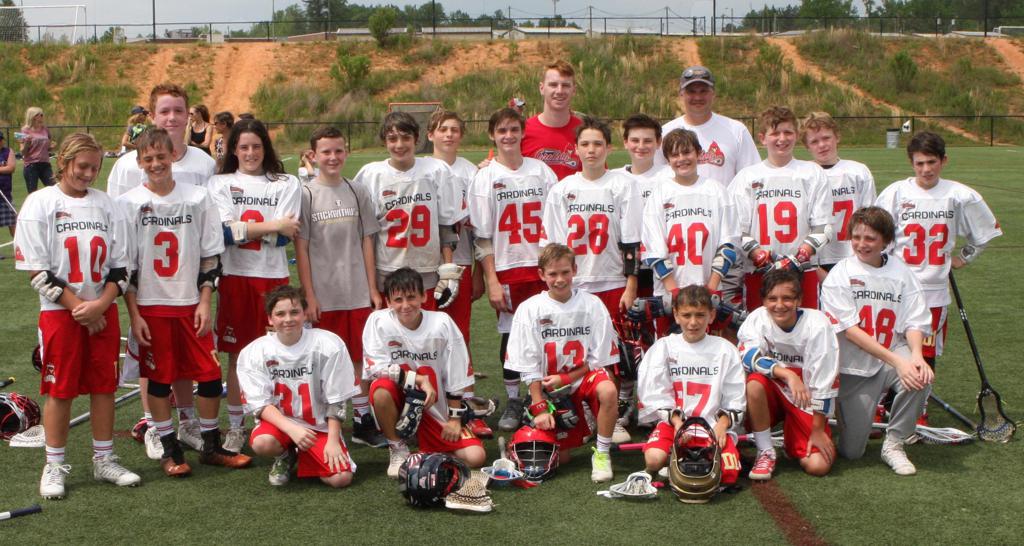 2016 D1 CARDINALS RED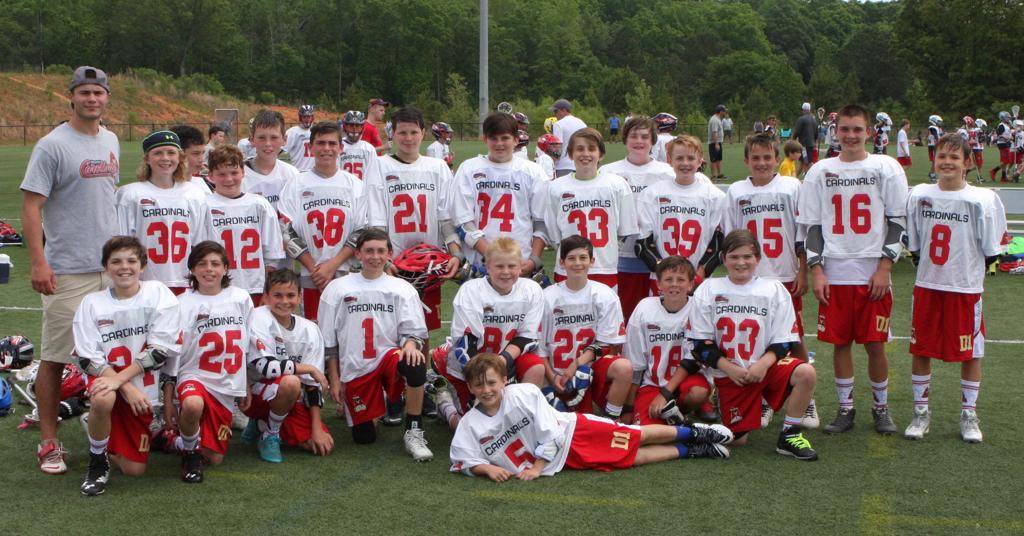 2016 D1 CARDINALS WHITE