2018 Date, Location, & Directions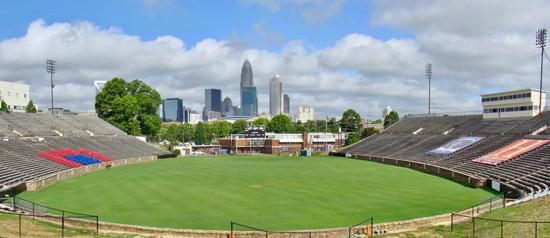 The 13th Annual NC Great 38 will be played on Sunday, May 20, 2018
6:15pm Face-off in Charlotte's Downtown Memorial Stadium
American Legion Memorial Stadium is a 17,000-seat stadium located on 7th Street in the Elizabeth community of Charlotte, North Carolina
1218-1238 Armory Dr, Charlotte, NC 28204 Map It!

2018 NC Great 38 Player Nominations
High School Head Coaches only may nominate deserving seniors for the game by sending an email to info@stickwithus.org
Nominations are accepted between April 15 and must be received no later than Friday, May 4, 2018.
The email nomination must contain:
Players Name:

Position (only one):

Will he play college lacrosse?

If yes, where?

Dad's Name:

Dad's Cell:

Dad's email:

Mom's Name:

Mom's Cell:

Mom's email:

What summer club team did he play for?