Divisions
2020 (HS), 2021 (HS), 2022 (HS), 2023, 2024, 2025, 2026, 2027, 2028/29
With nine divisions, we will make every effort to guarantee you are placed in a division vs. like competition. Additionally, with enough interest, divisions will be divided into A and B divisions.
Format
Teams play for a championship in all divisions.
All teams are scheduled five games each, plus top teams will play a sixth championship game.
Games consist of four, twelve-minute running quarters.
The Prize
Championship T-shirts to all division winners!
Event Fee
$1,600 per team (plus applicable processing fees)
Registration Deadline: $600 non-refundable deposit due Thursday, March 7th, 2019
Balance due no later than Friday, May 17th, 2019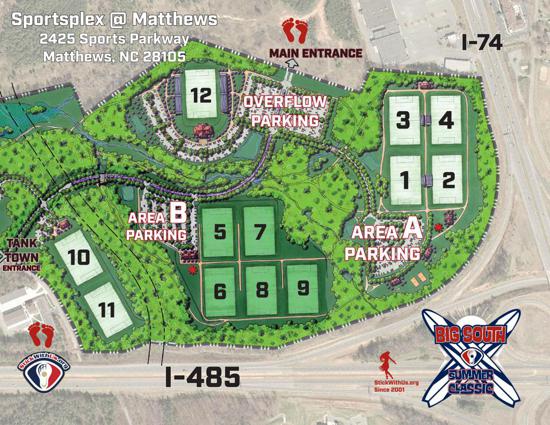 Location
The Sportsplex at Matthews- 11210 Brigman Rd, Matthews, NC 28105 Map It!
at the Intersection of Brigman Rd - Tanktown Rd, Matthews, NC 28105 (Enter off of Brigman Rd - Behind the AMF Carolina Lanes)
ALL games in ALL boys division played at the Sportsplex at Matthews. Eleven turf fields at ONE location with plenty of parking. Best tourney venue in the southeast. Championship games played on the brand new Stadium Field.
All games played on sports turf and all games guaranteed!