Charlotte Fall Classic Video Service
Game filming and streaming services from CruitCast
MORE DETAILS ONLINE AT https://cruitcast.com/event-purchase-cfc-2018/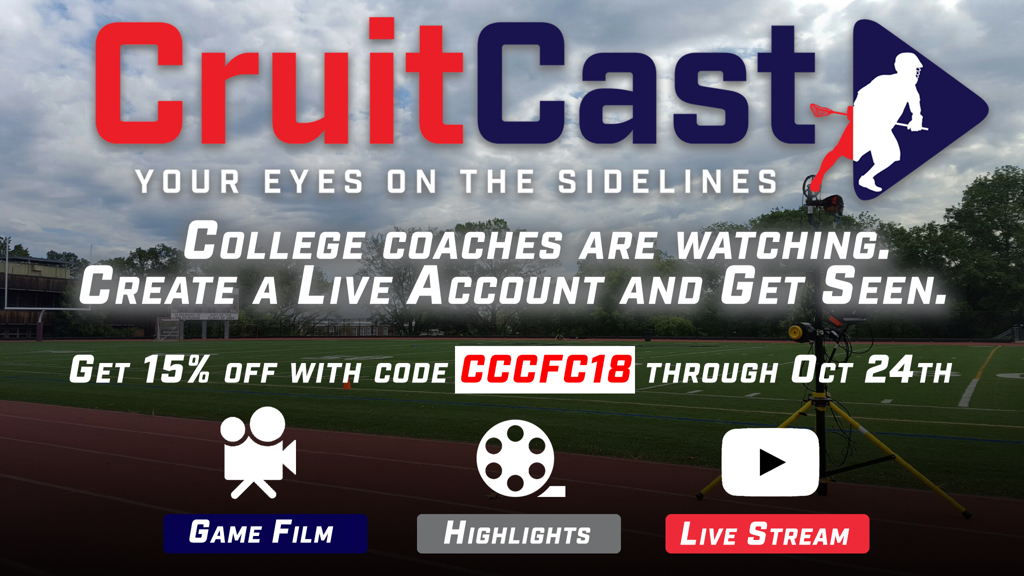 Information for Players & Families
Water
There is limited water sources at the fields. Teams are responsible for their own teamshydration needs. Please clean up your bench area as you depart each game.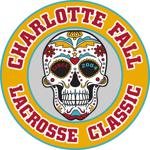 Concessions
There will be food vendors at every location.
Teams are welcome to bring their own coolers & food. NO GRILLS & NO alcoholic beverages at any of the sites.
Tourney stores will open at approximately 9AM.
Tourney Gear
There will be gear vendors at every location.
Tourney stores will open at approximately 9AM.
Tourney Gear can also be purchased pre & post event online at: FALL CLASSIC ONLINE STORE
No Pets
No Pets are allowed at any of the fields at any of the facilities (on or off the fields).
Team Tents
Team Tents may be set up BUT they will need to be set up outside the playing field surface at the park.

Team Tent Rental Service
20' x 20' team tents are also available for rent - to order please email us at info@stickwithus.org - requests for 20' x 20 team tent rentals must be received no later than Friday, October 13
Watching the Action
Fans & Spectators will be asked to view the games from the sidelines opposite the team benches' at all fields. Coaches ONLY on the team bench and players sidelines.
Questions: info@stickwithus.org
The Schedule. The tournament schedule will be posted on Thursday, October 25, 2018, by 5:00 PM. SCHEDULE PAGE
Previous College Coaches in Attendance at the Classic - Division II & III
Birmingham Southern (AL) Catawba University (NC)Pfeiffer University (NC) Wingate University (NC) Mount Olive University (NC) Queens University of Charlotte (NC) Belmont-Abbey College (NC) Mars Hill College (NC)Florida Southern (FL) Lees-McRae (NC) Saint Andrew's (NC) Limestone College (SC) Lenoir-Rhyne (NC) Brevard College (NC) Tusculum Ciollege (TN) Kennesaw State (GA) Centre College (KY) Hampden-Sydney College (VA) Roanoke College (VA) Randolph-Macon College (VA) Guilford College (NC) Ferrum College (VA) Sewanee University of the South (TN) Greensboro College (NC)Lynchburg College (VA) Birmingham Southern College (AL) Methodist University (NC) Emmanuel College (GA) North Greenville College (SC) Piedmont College (SC)
The fine print. While we will make every attempt to reschedule and play games that are canceled due to severe weather, we can not guarantee that they will all be rescheduled.